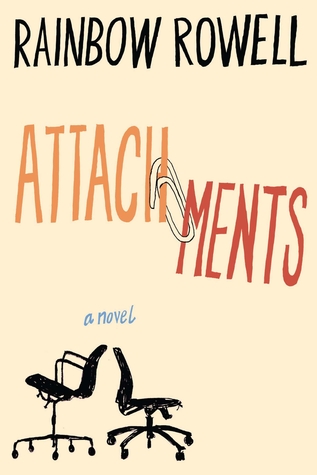 Info: Contemporary YA, paperback, 323 pages, 3 days.
Synopsis: "Hi, I'm the guy who reads your e-mail, and also, I love you . . . "
Beth Fremont and Jennifer Scribner-Snyder know that somebody is monitoring their work e-mail. (Everybody in the newsroom knows. It's company policy.) But they can't quite bring themselves to take it seriously. They go on sending each other endless and endlessly hilarious e-mails, discussing every aspect of their personal lives.
Meanwhile, Lincoln O'Neill can't believe this is his job now- reading other people's e-mail. When he applied to be "internet security officer," he pictured himself building firewalls and crushing hackers- not writing up a report every time a sports reporter forwards a dirty joke.
When Lincoln comes across Beth's and Jennifer's messages, he knows he should turn them in. But he can't help being entertained-and captivated-by their stories.
By the time Lincoln realizes he's falling for Beth, it's way too late to introduce himself.
What would he say . . . ?
Why I Chose This Book: Rainbow Rowell is such a good author, y'all. Fangirl is amazing, and Eleanor & Park is heartcrushing is the best possible way. I've had this book for a while and had started to read it already, but got distracted by new books. I decided to finally go back to it and that was the right choice.
What I Liked: The characters in this book are so loveable!! I loved each and every one – from the main characters to the ragtag group of D&D players and family members. Of course there are the odd ducks, the ones you're supposed to dislike once in a while or in the grand scheme of things. But I could not get enough of these people. I cried when the book was over because I felt like I had been kicked out of a family for no reason. I loved getting to know them and since Rowell doesn't do series, I knew I wouldn't get anymore of them. Painful feeling, yo.
What I Didn't Like: I felt like it took a little while for me to really get sucked in? Idk. I loved the book from the get-go, but I guess I expected the characters to get together way earlier than they did, so I was wondering what was taking so long. Also, my copy had pretty small print so it felt longer. But the pacing was perfect. Just know that this isn't a quick meet-cute; there's a ton of stuff that needs to happen before the characters are ready for each other.
Rating and Recommendation: 5 stars. Read this if you like books about romance, coming-of-age in your late 20's, finding yourself, friendship, relationship dynamics, and workplace friendships/romance.
Final Thoughts: This was a super fun read. If you like reading YA or contemporary love at all, read Rowell's books!!