As always, Top Ten Tuesday is a weekly meme hosted by the brilliant bookworms over at The Broke and The Bookish.
For a semester at my old school, I was in a book club. It was amazing! I loved getting to discuss books and it really made me think harder about what I read. I wish my reviews had the depth of our discussions, but it can be really hard to analyze that thoroughly on your own. When a book is finished and still feels uncertain in my brain, I really wish I had a group of people to discuss it with. Typically, I read through some goodreads reviews to see other sides and find out if they can help me figure out how I feel. Here are some books I really needed help processing or can see as being fun to talk about.
1. Tease by Amanda Maciel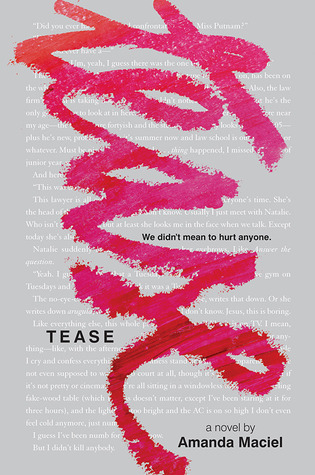 This book was filled with conflicting emotions for me. It really shows the power of perspective in life. Throughout a lot of the book, I could see why the narrator, Sara, was so angry with Emma. She stole her boyfriend! She flirted around! She was too pretty for it to be fair! In high school, these are all things that make people mad, especially when you don't have to experience to know that questioning all sides is important. I would love to discuss this with people and get their take.
2. Lies We Tell Ourselves by Robin Talley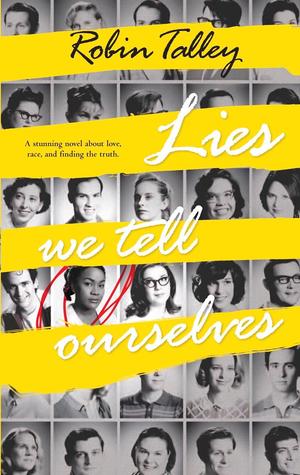 This books sounds SO GOOD. Everything about it draws me in, and I need to get it ASAP. Anything with differing perspectives tends to be right up my alley, and I would love to see how others feel about the students and changes that take place in this book.
3. Isla and the Happily Ever After by Stephanie Perkins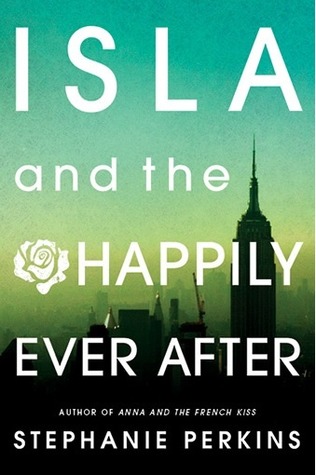 I really liked this book, and was shocked to see so many disappointed reviews on goodreads! There was one review that talked about how terrible the love interest is, and I realized I didn't look at the scene they mentioned at all in the same way! Suddenly, I felt much more of a grasp on the characters in this book and I need to read more reviews and then reread it so I can get a better idea of who they actually are. I'm pretty sure it would have been a totally different book had I read with a group.
4. The Language of Flowers by Vanessa Diffenbaugh 
THIS BOOK IS AMAZING. I get the urge to reread it every spring because it's the time of blooms and floral everything and you'd be hard pressed to find a better book than this for that season. This book is so so good and I just want everyone in the world to read it and become as obsessed with the meanings of flowers as I did post-reading.
5. My Life Undecided by Jessica Brody
This book was so cute, y'all. It's about a girl that can't make any good choices and decides to put her life in the hands of the internet via polls. It's adorable! I would love to discuss this with a group, see if we would have voted for the same things, who we wanted her to end up with, etc. I think it would be a great light read with friends.
6. Melt by Selene Castrovilla
This was a book I got from Netgalley a while ago and finished at the start of the year. It was good, y'all. It's told in alternating perspectives AND writing styles! The troubled Joey that thinks in verse and sheltered Dorothy that uses prose. I was really expecting Oz to take more of a presence in the book, but I'm not too miffed by it. It was a really interesting book that drew me in and kept me worried about these characters. It also shows how easy it can be to try and 'fix' someone or to let someone be your escape from problems. It would be a great discussion book.
7. Impulse by Ellen Hopkins
IMPULSE. UGH. Probably my favorite Ellen Hopkins book. I love it so much. I want to read it with a group and see if anyone else felt as conflicted as I did while reading. This book, like all of hers, definitely do not romanticize their topics. But while reading, I remember wanting to be the girl, wanting to be a source of hope for someone at rock bottom. While part of me still struggles with that, it can be so unhealthy to see someone as a beacon of light and cling to them, as well as to let someone think that and encourage it. It keeps you from being strong on your own, and this book really shows that. I highly suggest any of her books for book clubs or people wanting to challenge themselves.
8. Perfect by Ellen Hopkins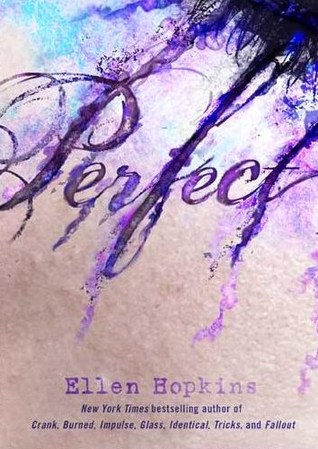 Perfect is a companion to Impulse, as one of the characters in this book is a sister to Conner from Impulse. It's probably the Hopkins book I relate to the most (though still not much), because it focuses on the different way people try to reach perfection. This book probably hits closest to home for most readers as it has the more common situations, such as eating disorders and overbearing parents. Her other books look at the more extremes of every day situations: kids in a suicide prevention center, kids turning tricks, kids addicted to drugs, etc. She shows us the terror of life in the worst way: by only giving situations we know are just around the corner.
9. My Life Next Door by Huntley Fitzpatrick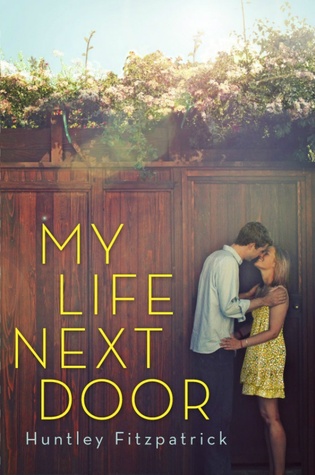 ANOTHER SUPER CUTE BOOK. I love love LOVED this book and knew Huntley was going to be like Rainbow Rowell: I will get anything they write, no matter what it is. I think this would be such a fun book to discuss because it has such differing lives, and I would like to see a variety of perspectives on each side.
10. Say What You Will by Cammie McGovern
This is a book I just read a few days ago, and it was so good. But just like Isla, reading reviews totally changed my view on a few things. I definitely need to look around and think on it more because I write the review for it, and I think having a book club would help me out SO much.
Sound off in the comments: Have you read any of these? What did you think? Do you want to discuss any of these? Wanna start an e-book club with me?