Since I'm way behind on my book reviews, I decided to start a feature for books I need to review but don't have enough to say to qualify for a full post. Welcome to the first review round up!
Perfect Couple (The Superlatives #2) by Jennifer Echols
I love love LOVED Biggest Flirts, and I couldn't wait to get my hands on this book. It was breezy, fun, light, and perfect. If you need a beach book or something to pick you back up after a heavy read, This is a great book for that! 5 stars.
My Life Undecided by Jessica Brody
Really cute book! I found myself yelling at the main character because she seriously makes the WORST decisions, but that's the whole reason this book is happening. It was interesting to think about the tagline: Would I put my fate in the hands of blog readers? Probably not. But if I did, what would happen? 4 stars.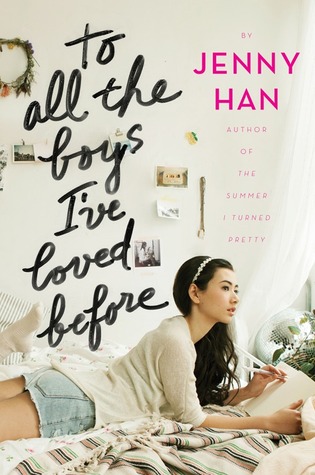 To All the Boys I've Loved Before by Jenny Han
I thought this book was going to have a way different format, but I really like how Jenny Han incorporated the letters into the story. It was much more organic and less of a writing gimmick. I am so ready for the sequel! Plus, I don't think I could ask for a prettier book to grace my shelves. 5 stars!
17 First Kisses by Rachael Allen
I expected to hate this book, because I read it for the 'Book with Bad Reviews' on my reading challenge. But maybe the reviews I read were for ARCs, because a lot of the problems they had with the story were either way smaller than said, or gone entirely. I think the author could have done so so much more with the plot, and there was a world of psychology left untouched in the abusive relationship story, so I'm iffy on it. 3 stars.
Melt by Selene Castrovilla
This was a pretty good book, and I loved the alternating writing styles: Dorothy in her prose, and Joey with his free verse. It was gorgeous to read, but definitely had a bad case of the instalove. Also, there were way too few ties to the Wizard of Oz aside from Dorothy's name to earn the cover and everything.
Selene Castrovilla really delved into the mind of an abused teen trying to forget his problems and save those he cares about. I would like to see what comes next from her.
Thanks for reading the first Review Roundup! Let me know in the comments: Have you read any of these? Are you going to look for them? What are your thoughts?