Hey y'all! I hope you're having as bright of a week as I am, not counting this weather. It's a super exciting time and I can't wait to talk to y'all about it.
First off, this weekend is NORTH TEXAS TEEN BOOK FESTIVAL!! I swear I've only been productive this week because waiting for it is making time pass so slowly. I can't wait!! The only thing that would make is better is if my author hero and idol Kiera Cass would be there. But hopefully I can meet her soon. ❤
Also, I've been changing up my room like CRAZY. I've tossed tons of stuff, reorganized, cleaned, and crafted my butt off. I'm going to keep changing it up so I never get bored with it. With this weather, it's easy to snuggle into bed and sleep the day away. But I did that last week and I'm done. It's crafting time!!
I've also gotten out of my reading rut a bit. I've found other books to satisfy the reading challenges that are much more of my interest (Sorry, Pledged. I just couldn't get into it. It's not you, it's me). I'm currently reading books written by authors that are going to be at NTTBF, and then I'm back to the challenge grindstone. I've only got ten books left to read, and then I win!! I don't think my sister has even started yet, so I'm not too worried. At the same time, I don't want to be the rabbit and get over-confident while she gets her tortoise on and kicks my butt.
I've been doing well on queueing up posts for the blog, but I've been falling behind on my workout schedule and diet. I'm sure I'll get back to it when the weather heats up and I don't need to constantly eat hot food while curled up in a blanket just to stay un-frozen.
Unfortunately, this weather started a couple of weeks ago and I had to cancel my San Angelo trip. Instead, I'm going to go down when it's nice and hot so we can all go to the lake and hang out there. Which means I really need to kick my butt into shape. Squats, my old friends, let's get reacquainted.
Speaking of old friends, I recently got back into touch with one of my favorite Potterheads! We were really close a few years ago but drifted apart, and now we're set to be pen pals again!! It is so good to hear from her, and hopefully I'll have a few posts coming up with cute mail art headed her way.
What I'm Reading: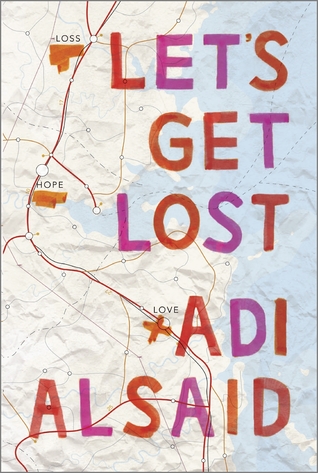 What I'm Watching:
What I'm Making:

(From Top Left: Chalkboard Plaques, Tissue Paper Poms, Washi Tape Clothespins, Hair Accessories Organizer. If you want a tutorial on any of these, just let me know!)
I think that's all for now, y'all. Let me know in the comments: What are you up to this week? What's your current read? Craft? Netflix fix?