Welcome to another Review Roundup! This is where I talk about books that I didn't have enough to say to justify an entire review. This time, we'll be talking about The Little Prince, Elephant's Graveyard, and The Infinite Moment of Us.
This is one of those books that you're surprised you've never read it because it seems everyone else has. I really enjoyed it, and the narrative reminded me of A.A. Milne in that it sounded like an adult's inner child was speaking. This was a really charming yet heartbreaking book, and I can tell it's going to be one I start collecting. I don't want to say too much because I think it's a story you need to read without much background. Five stars!
This was read to knock of 'a play' and 'recommended by a friend' on my reading challenge last year. It's based on a true story, of the town that hanged an elephant in 1916. This was absolutely chilling, and I really want to see a production of it. I tore through this script and no matter how much research I do on the story, I still have a hard time believing it really happened. Five stars for this play.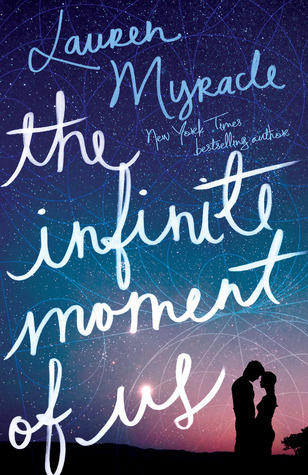 I got this book at NTTBF last year and was really excited about it. But it was one of those books that I had an immediate visceral reaction to, and really questioned it after the last page was turned. I related pretty heavily to the emotions felt by the characters, but not all of the situations. It was not feminist by any standard, and Lauren Myracle really struggle with that. She also heavily romanticized condom-less sex, which makes me really mad since she's a YA author! She knows teens will read this and will get ideas from it. Ugh. I reallllly hated Starrla, and the side-characters could have been fleshed way out. But I don't really expect great quality from Myracle? I gave it three stars.
Sound off: Have you read any of these? What were your thoughts on them? What would you recommend to fans of these books? Let me know!