Most books are about romance of some kind. I'm not complaining about it because I've always been in love with love. But as anyone who has to constantly defend their adoration of Valentine's Day will tell you, there are several kinds of love and they all deserve to be written about!! Here are my favorites and a few books that fulfill that need.
Family Love
There are few things I love more than a well-written family that gets along. You know when you watched Easy A for the first time and could not stop laughing at Olive's amazing parents and brother? They are so fun! Who wouldn't want a family like that? Well, that's the feeling I'm always searching for when I pick up a new book. Thankfully, My Life Next Door hits the spot. The Garretts are so real and loving. It shows that families don't always have to get along to be amazing, and that love is what makes life worthwhile. There's love overflowing between these characters, and it's such a delight to read about them.
Sibling Love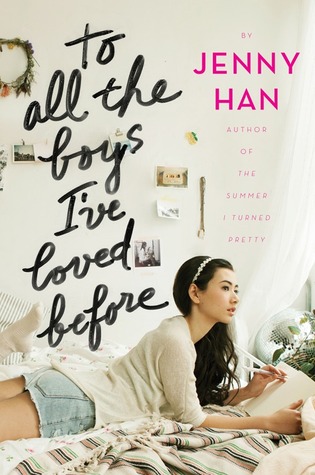 Related to Family Love (HA! Get it? Related. They're siblings and family!), Sibling Love is all about the brothers and sisters that would do anything for each other. To All the Boys I've Loved Before is gorgeous in so many ways, but especially in the ways Lara Jean interacts with her sisters. There's so much love without it feeling forced or fake. I'm so here for it!
Friendship Love
THIS IS MY FAVORITE KIND. I LOVE FRIENDS. There are so many books I could use for this, but Keeping the Moon really satisfied everything I look for in a story about friendship. It had the struggle of wanting to support a friend who keeps making decisions that are TERRIBLE for them, trying to fit in when you don't know who you are, and allowing others to show you your best traits. I just love friendship SO MUCH, y'all.
Self-Love
Keeping the Moon also deals a lot with something I'm so glad to see emerging into the YA scene: self-love. Dumplin is also very much about loving yourself, but I haven't read it yet (I know, I'm terrible!). Colie recently lost forty pounds when her mom because an international fitness guru, but she still sees herself as the fat girl at the dance everyone laughed at. But through breaking down her walls and making new friends, she learns that she is strong, no matter her size. YES, PLEASE!
What are the kinds of love you love reading about? Do you have any book suggestions? Sound off in the comments!